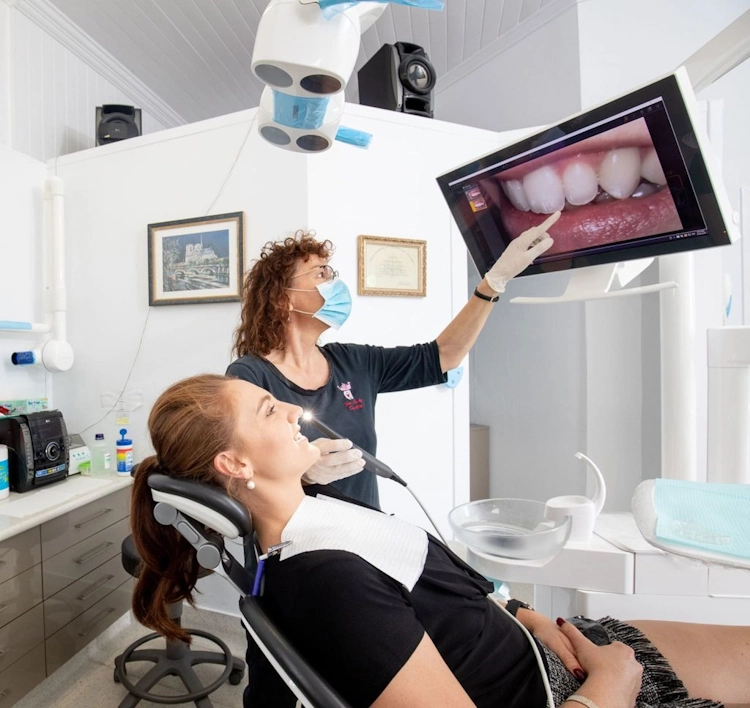 Barely noticeable fillings
Tooth coloured restorations are a highly effective and affordable cosmetic dental procedure to restore tooth chips, stains or cracks. A white resin composite bonding is used to repair the tooth, achieving a natural and aesthetically pleasing result. Tooth coloured restorations are a proven and safe dental innovation that can brighten your smile and support the tooth structure.
In our welcoming and comfortable dental clinic in Paddington, we prepare a tooth-coloured composite resin that is placed over the tooth in layers. Each layer is hardened under a specialised light and the final result is shaped and polished to match your smile and natural tooth colour.
Leading dental treatment in Paddington
At Herman Advanced Dental, we offer a comprehensive range of dental services using only the highest-quality materials and the very latest technology. Our patients benefit from our exceptional specialist expertise in General, Cosmetic and Holistic dentistry.