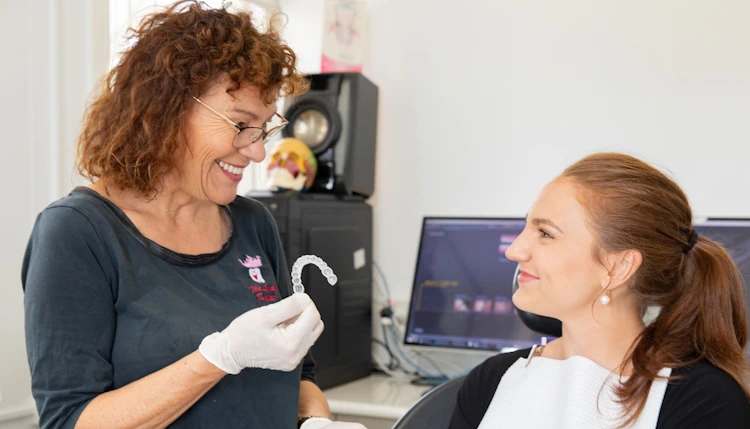 Tailored orthodontic treatments for children and adults
Healthy, beautiful smiles are achievable at Herman Advanced Dental! We offer all types of orthodontic treatments that can correct improper bites and tooth irregularities or straighten crooked teeth.
As well as traditional metal, plastic or porcelain braces, our expert orthodontic treatments also include accelerated orthodontic techniques that can achieve perfectly aligned teeth in a much shorter period of time, or Invisalign – clear and removable retainers that are much less noticeable. For more minor imperfections, we can offer other treatments that are faster, less invasive and less expensive, including porcelain veneers or contouring and reshaping techniques.
It's never too late to talk to us about your best smile
Orthodontics used to be just for children, but thankfully this is no longer the case. Herman Advanced Dental treats adults of all ages, so if you've been hiding your smile because you're embarrassed about your teeth, talk to us about how we can help.