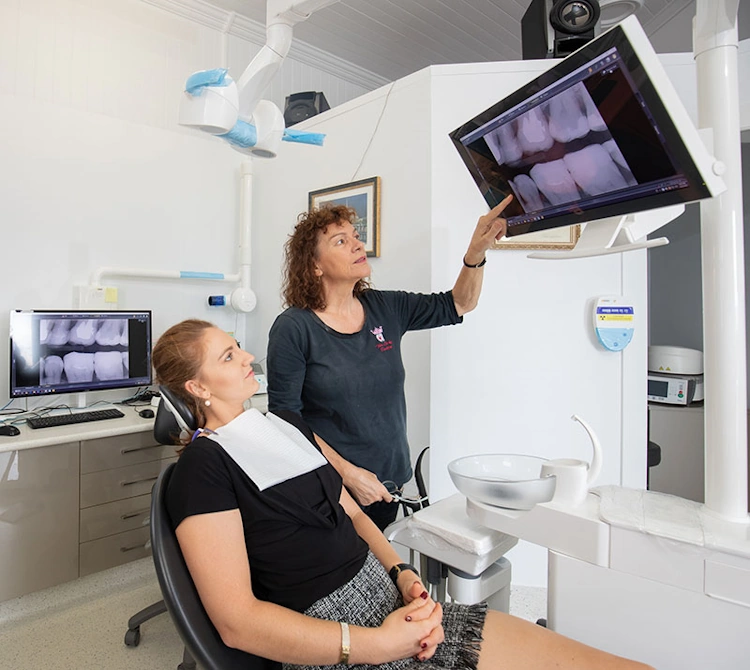 What are dental implants?
Dental implants are artificial tooth roots that are inserted into the jawbone to replace one or more missing tooth roots. We can then use these as the base to make a crown to fully replace the missing tooth. They can also be used to form the anchor points for orthodontic treatment. Widely known for their long-term success in providing functional and aesthetic improvements, dental implants are a surgical component that interfaces with the bone of the jaw.
Modern dental implants fuse with bone through a biologic process. They are made of titanium which avoids any reaction to foreign bodies. At our conveniently located dental clinic in Paddington, in Brisbane's inner west, Herman Advanced Dental can advise if dental implants are the most appropriate treatment option for your specific needs.
Leading dental treatment in Paddington
At Herman Advanced Dental, we offer a comprehensive range of dental services using only the highest-quality materials and the very latest technology. Our patients benefit from our exceptional specialist expertise in General, Cosmetic and Holistic dentistry.